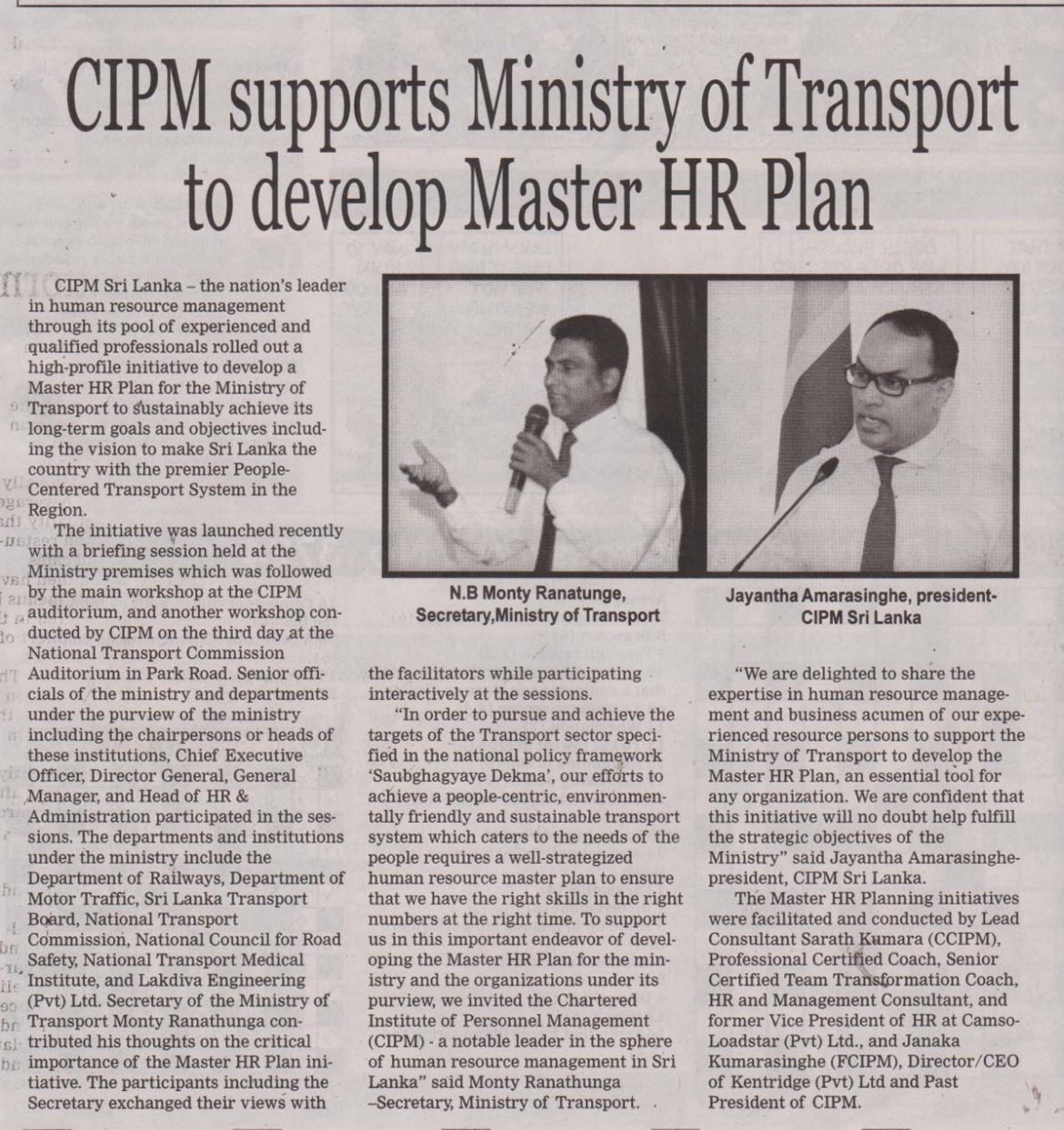 The Island – 08.04.2021 CIPM Supports Ministry of Transport to Develop Master HR Plan CIPM Sri Lanka – the Nation's leader in human resource management through its pool of experienced and qualified professionals rolled out a high-profile initiative to develop a Master HR Plan for the Ministry of Transport to sustainably achieve its long-term goals

Human Resource practitioners are responsible for shaping and developing Human Resource Management in an organization,for the overall development of the nation.
Head Office
Chartered Institute of Personnel Management Sri Lanka (inc)
No. 43, Vijaya Kumaranathunga Mawatha, Colombo 05. Sri Lanka
Attention !
This PDF which contains the By-Law information is locked. Please contact CIPM secretariat to get the password.
TOP