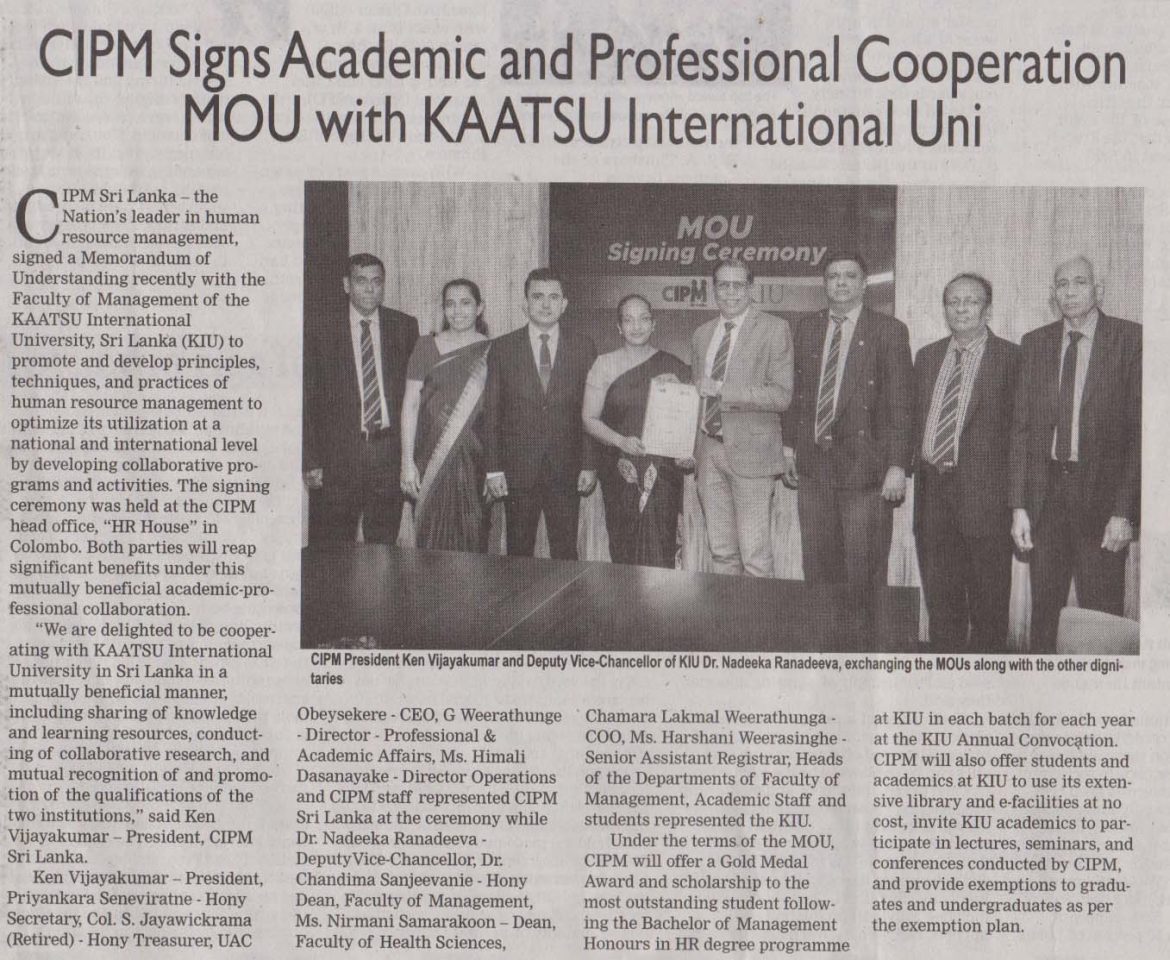 CIPM Signs Academic and Professional Cooperation MOU with KAATSU International Uni – The Island: 28.03.2023 CIPM Sri Lanka – the Nation's leader in human resource management, signed a Memorandum of Understanding recently with the Faculty of Management of the KAATSU International University, Sri Lanka (KIU) to promote and develop principles, techniques, and practices of human

Human Resource practitioners are responsible for shaping and developing Human Resource Management in an organization,for the overall development of the nation.
Head Office
Chartered Institute of Personnel Management Sri Lanka (inc)
No. 43, Vijaya Kumaranathunga Mawatha, Colombo 05. Sri Lanka
Attention !
This PDF which contains the By-Law information is locked. Please contact CIPM secretariat to get the password.
TOP