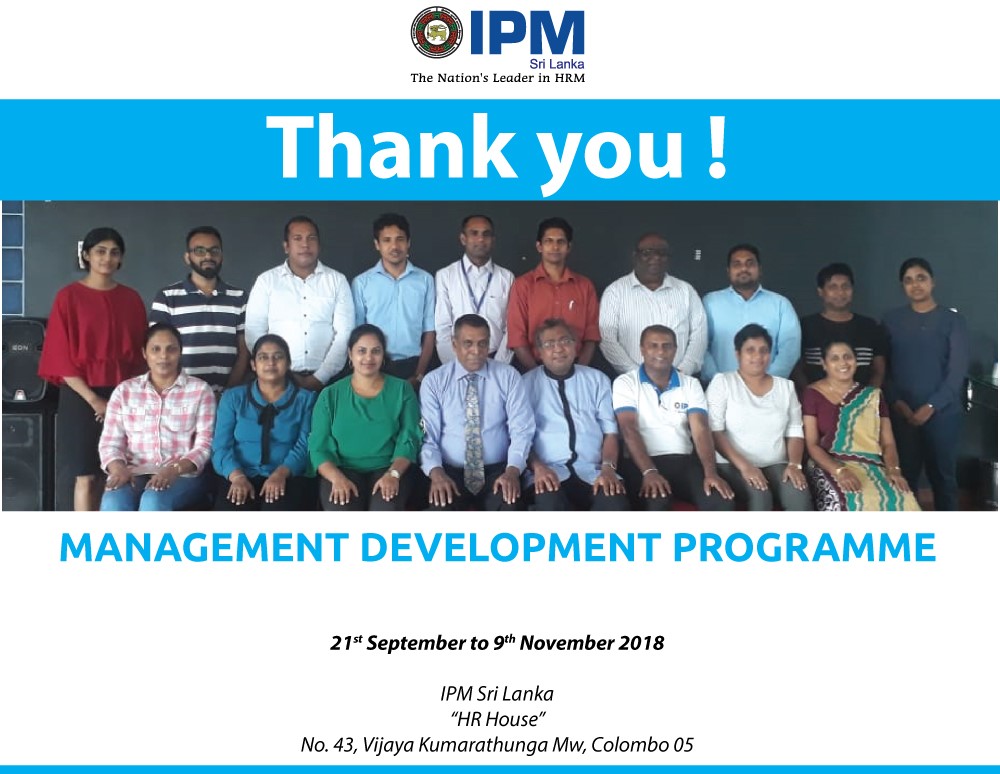 Friday, 21 September 2018
by admin
The Management Development Program is designed to develop middle/top level managers and executives to develop their prospective in their respective fields. CIPM Consultancy, Research & Corporate Training Unit successfully completed the MDP-1st Batch with the facilitation of renowned lecturers from 21st September 2018 to 09th November 2018 (08 consecutive weeks) at the CIPM HR House.
Tuesday, 18 September 2018
by admin
HR is an advocate for employees. The functions of an HR Professionals are to make sure that all employees are treated fairly and equitably and that the needs of the business are balanced against the needs of the employees. This one-day practical training programme took non-HR persons through the complete life-cycle from pre-recruitment to post

Human Resource practitioners are responsible for shaping and developing Human Resource Management in an organization,for the overall development of the nation.
Head Office
Chartered Institute of Personnel Management Sri Lanka (inc)
No. 43, Vijaya Kumaranathunga Mawatha, Colombo 05. Sri Lanka
Attention !
This PDF which contains the By-Law information is locked. Please contact CIPM secretariat to get the password.
TOP