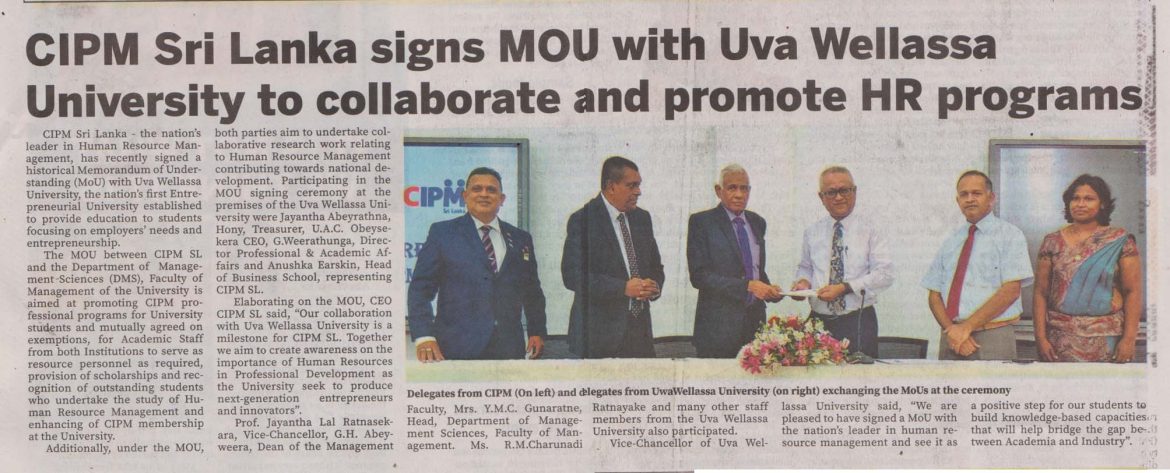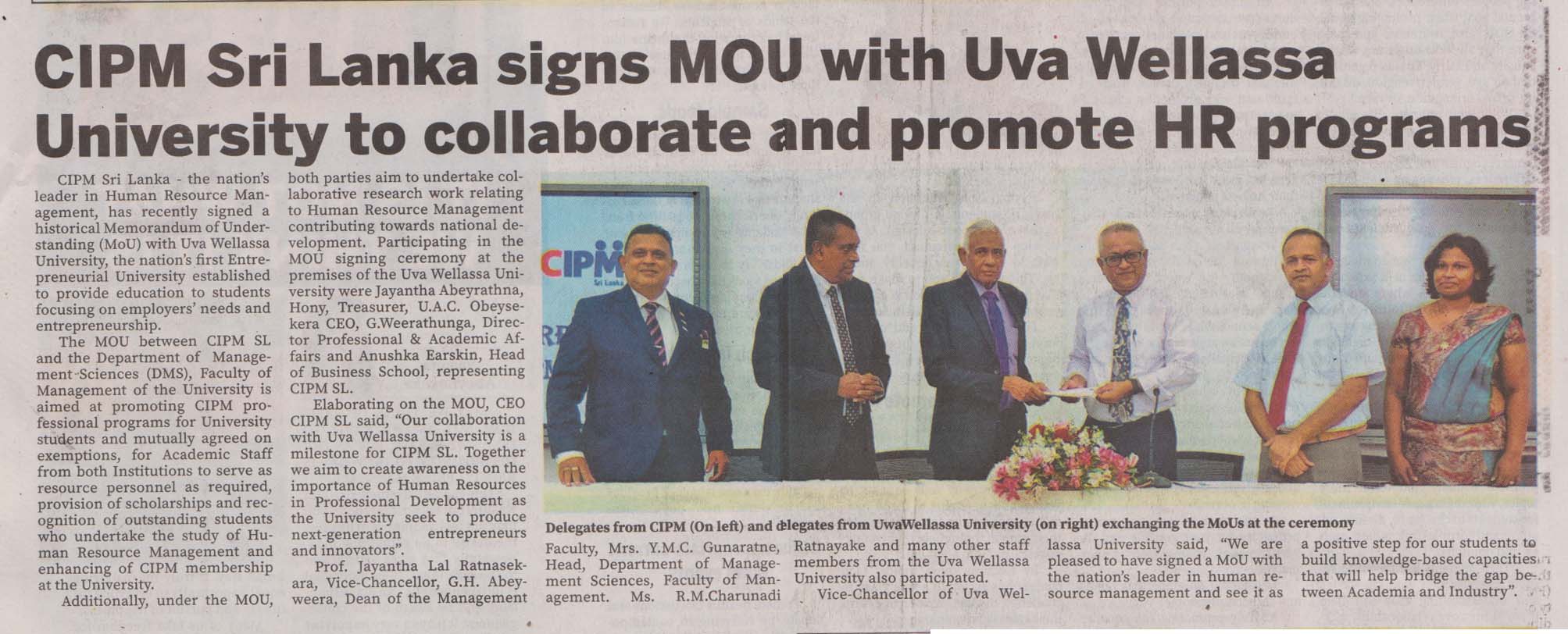 CIPM Sri Lanka signs MOU with Uwa Wellassa University to collaborate and promote HR programmes Sunday Observer: 06.02.2022 CIPM Sri Lanka – the nation's leader in human resource management, has recently signed a historical Memorandum of Understanding (MoU) with Uwa Wellassa University, the nation's first Entrepreneurial University established to provide education to students focusing on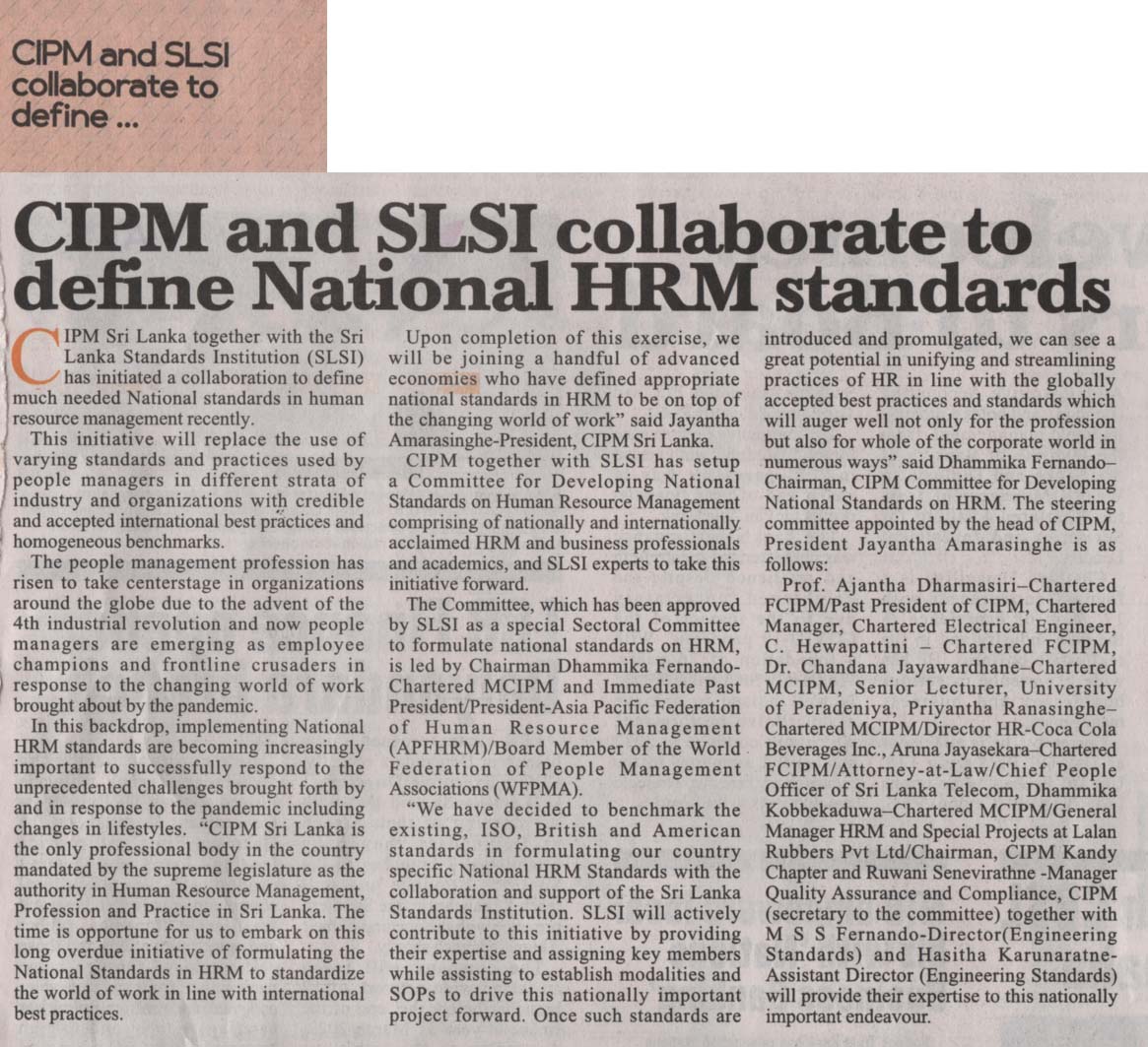 Tuesday, 01 February 2022
by Kasun
CIPM and SLSI Collaborate to Define National HRM Standards -Daily Mirror: 01.02.2022 CIPM Sri Lanka – the Nation's leader in human resource management together with the Sri Lanka Standards Institution(SLSI) has initiated a collaboration to define much needed National standards in human resource management recently. This initiative will replace the use of varying standards and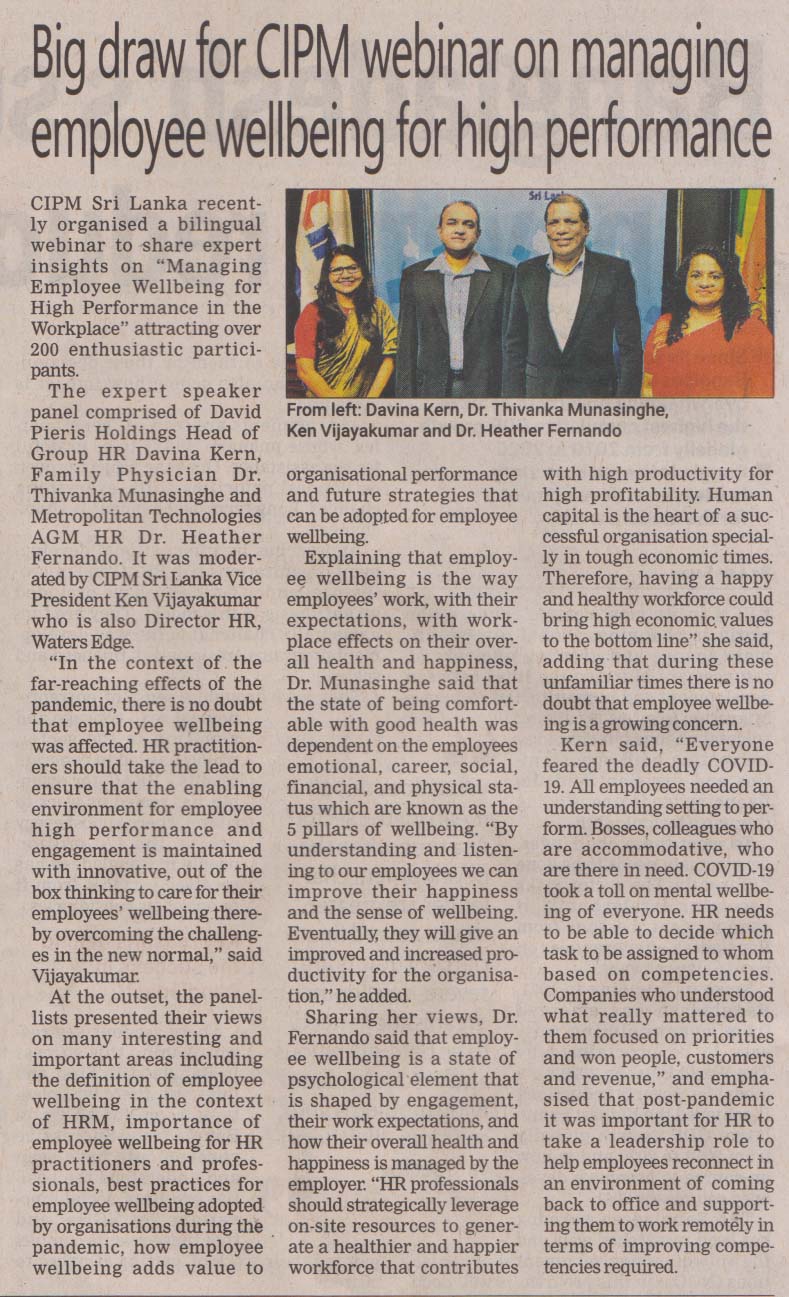 CIPM Webinar on Managing Employee Wellbeing for High performance Attracts Over 200 Participants – Daily FT: 01.02.2022 CIPM Sri Lanka – the Nation's leader in human resource management recently organized a bilingual webinar to share expert insights on "Managing Employee Wellbeing for High Performance in the Workplace". The evening webinar attracted over 200 enthusiastic participants.

Human Resource practitioners are responsible for shaping and developing Human Resource Management in an organization,for the overall development of the nation.
Head Office
Chartered Institute of Personnel Management Sri Lanka (inc)
No. 43, Vijaya Kumaranathunga Mawatha, Colombo 05. Sri Lanka
Attention !
This PDF which contains the By-Law information is locked. Please contact CIPM secretariat to get the password.
TOP