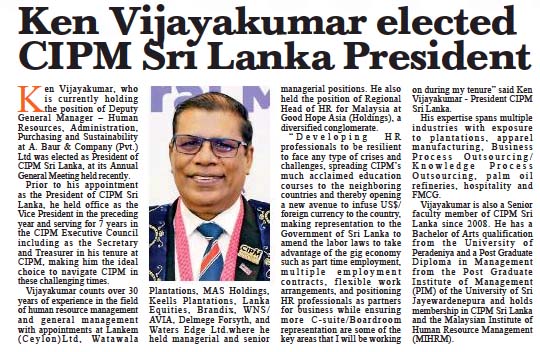 Dailymirror: 16.08.2022 Ken Vijayakumar, a versatile business, and People's professional, currently holding the position of Deputy General Manager – Human Resources, Administration, Purchasing and Sustainability at A. Baur & Company (Pvt.) Ltd was elected as President of CIPM Sri Lanka, the Nation's leader in human resource management, at its Annual General Meeting held recently.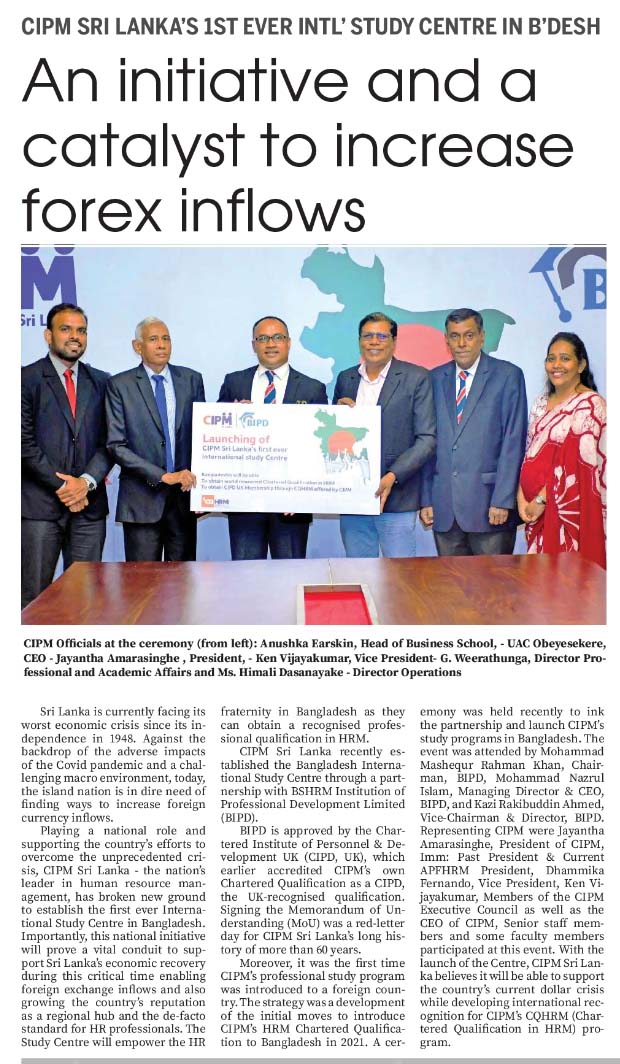 – Sunday Observer – 14.08.2022 Sri Lanka is currently facing its worst economic crisis since its independence in 1948. Against the backdrop of the adverse impacts of the Covid pandemic and a challenging macro environment, today, the island nation is in dire need of finding ways to increase foreign currency inflows. Playing a national role and supporting

Human Resource practitioners are responsible for shaping and developing Human Resource Management in an organization,for the overall development of the nation.
Head Office
Chartered Institute of Personnel Management Sri Lanka (inc)
No. 43, Vijaya Kumaranathunga Mawatha, Colombo 05. Sri Lanka
Attention !
This PDF which contains the By-Law information is locked. Please contact CIPM secretariat to get the password.
TOP