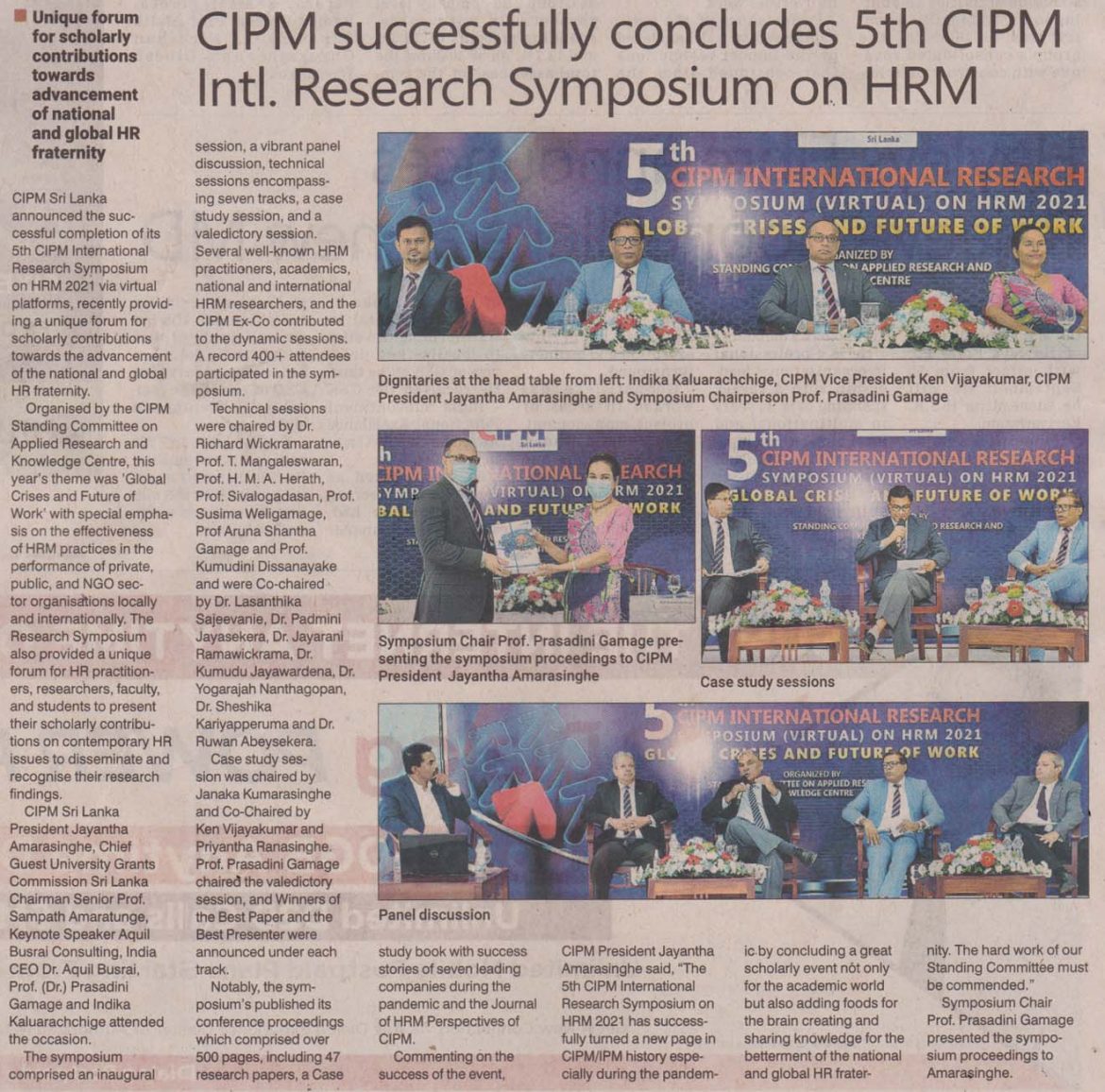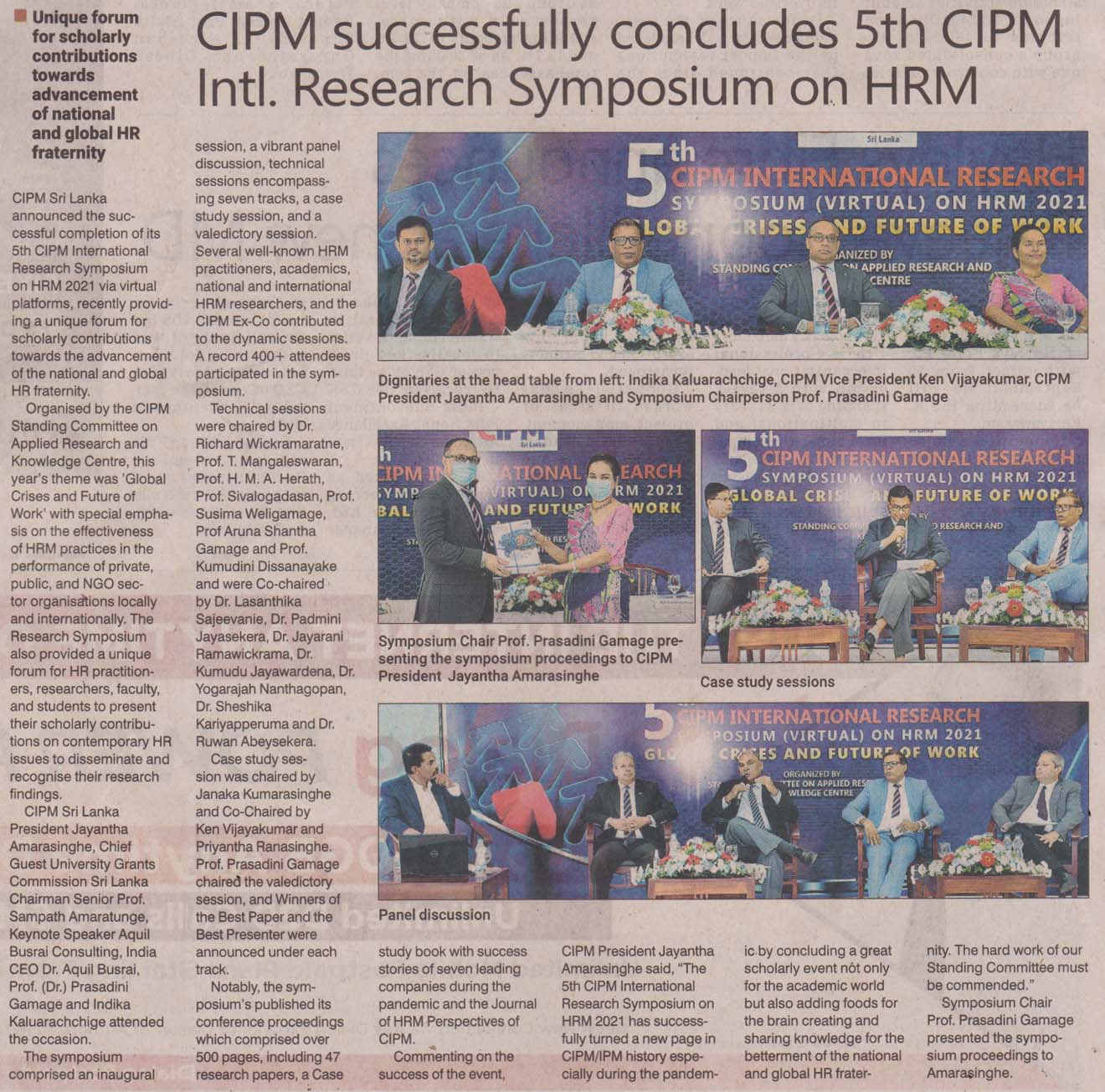 Daily FT: 17.08.2021 – Unique forum for scholarly contributions towards the advancement of national and global HR fraternity – CIPM Sri Lanka – the nation's leader in human resource management, announced the successful completion of its 5th CIPM International Research Symposium on HRM 2021 via virtual platforms, recently providing a unique forum for scholarly contributions

Human Resource practitioners are responsible for shaping and developing Human Resource Management in an organization,for the overall development of the nation.
Head Office
Chartered Institute of Personnel Management Sri Lanka (inc)
No. 43, Vijaya Kumaranathunga Mawatha, Colombo 05. Sri Lanka
Attention !
This PDF which contains the By-Law information is locked. Please contact CIPM secretariat to get the password.
TOP