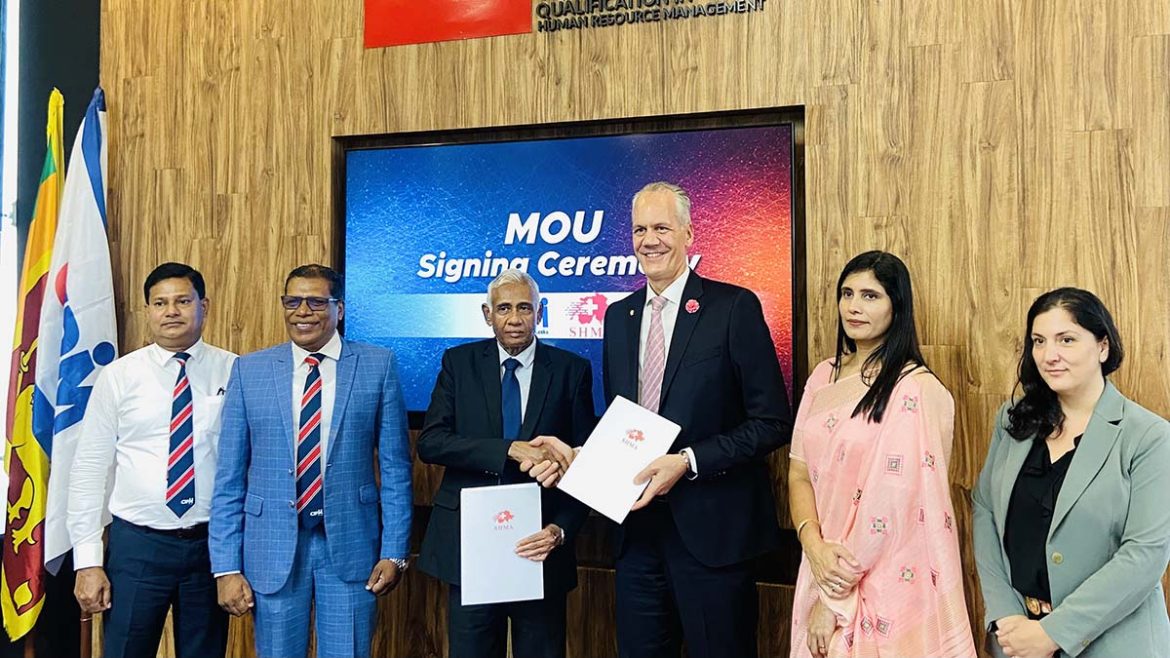 Saturday, 01 April 2023
by Kasun
CIPM, the nation's leader in Human Resource Management, signed an MOU with Swiss Hospitality Management Academy Pvt Ltd (SHMA) on 30th March 2023 at CIPM Member's lounge. The Managing Director/CEO of Baurs and SHMA Director, Mr. Rolf Blaser; Director of Finance and Compliance, Ms. Pavithra Samarasinghe; Dean of Academy SHMA Ms. Daniela Munasinghe, and Manager,

Human Resource practitioners are responsible for shaping and developing Human Resource Management in an organization,for the overall development of the nation.
Head Office
Chartered Institute of Personnel Management Sri Lanka (inc)
No. 43, Vijaya Kumaranathunga Mawatha, Colombo 05. Sri Lanka
Attention !
This PDF which contains the By-Law information is locked. Please contact CIPM secretariat to get the password.
TOP